They are cute, they are funny, and they are just like human kids. These pictures show us the first week of life the chicks warbler, as well as their relationships with their parents. And you will see how these birds remind our children. All day they sit and chirp, waiting for the fly mom who does nothing that is worn around the neighborhood, collecting food for their kids.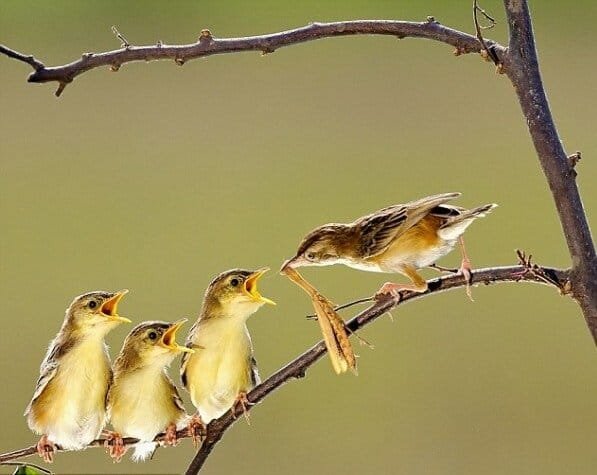 Angry: These chicks do not seem very happy with what they have to wait so long for my mom with the food. But their mother is already on the approach to the prey in its beak
Hungry: these kids are in shock – my mother arrived with empty hands, or rather an empty beak.
Widely opened their mouths: The Fate of the grasshopper sealed – he will go to feed this chick.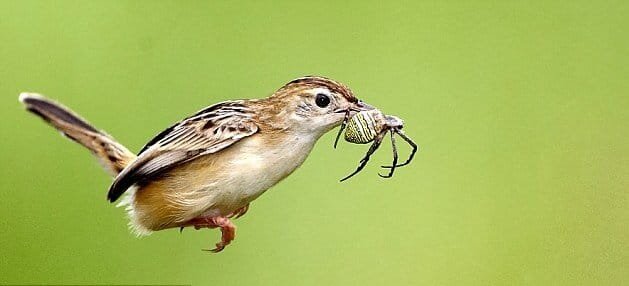 Uchi-path: chicks quickly sorted out with the spider.
At the stick: Days of the tracks are numbered, because it will become a snack for that hungry chick.
Will open their mouths wide enough: Each of these chicks hungry. Who is my mother will feed first?
Bird song: The chicks chirping excitedly, trying to get mum's attention.
Fast food: young birds froze to branch, and their mother flies to him at great speed.
Under pressure:-suffering mother continues to feed the chicks, although it looks pretty big to begin self-fly and produce their own food.
Me, me! Two chicks compete for the right of the right to obtain food, and far left have already accepted the fact that this time he did not get it.
Midnight feast: For Parents warbler there is no such thing as a holiday. Birds continue to hunt and feed their children, even late at night.
My mother is always full of work.